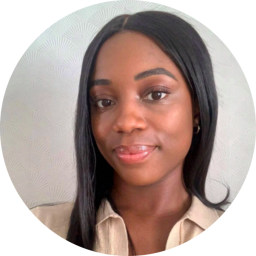 Scroll
Years of experience
Sam started as Associate Medical Manager at HRA in 2018, and was promoted to Medical Manager in 2020.
Previously worked as a Pharmacovigilance Officer at Diamond Pharma and Pharmacovigilance Associate at Pharsafer Associates.
Qualifications
Master of Science (MSc) in Pharmaceutical Sciences from University of East London, graduated in 2017.
Bachelor's degree in Biomedical Sciences from University of East London, 2011-2014.
Medical Manager at HRA Pharma UK & Ireland Ltd. Responsible for medically reviewing content published by Hana and other HRA products.
*Samuelle Yohou does not endorse any pharmaceutical brands or products.